Customer Care +91 94890 61175
No. Filter is not must for Drip Tape or Rain Hose installation.
Screen Filter can filter only solid particles like sand. Disk Filter can filter both solid particles like sand and organic materials like algae, slime etc.
Filters must be installed for inline laterals to avoid blockage of drippers.

Track Order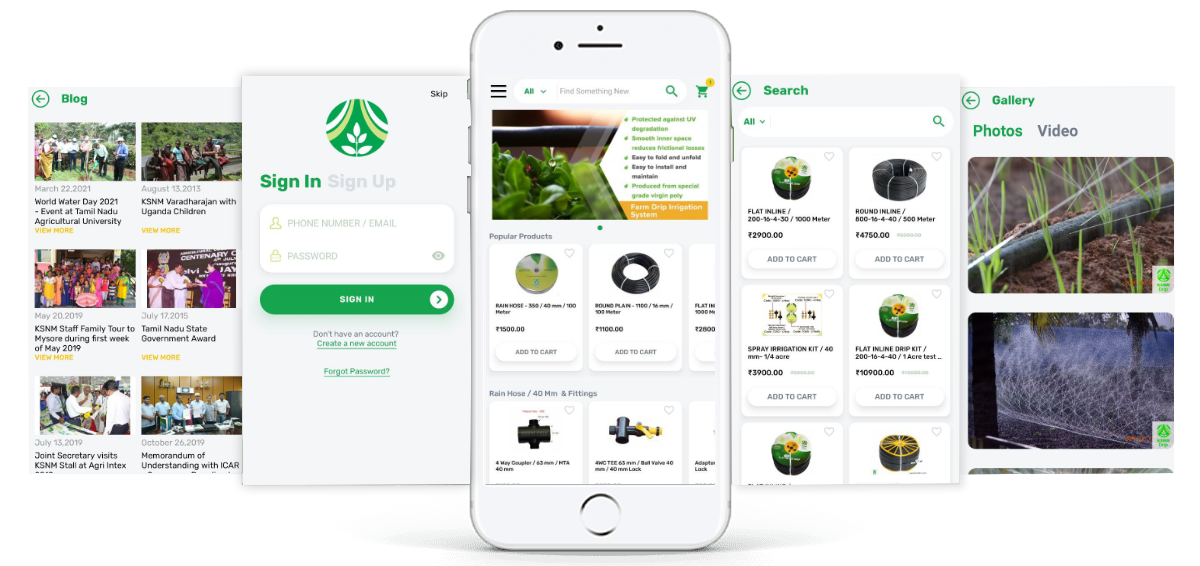 Introducing KSNM Drip's Mobile App
Available In Play Store
Through our app's convenience, start enjoying easy access, better experience and simple payment process. Download our App and begin your cart buying right away.
Download