Customer Care +91 94890 61175
Spray Irrigation Kit is a Do It Yourself kit. It uses Rain Hose for spraying of water. Its available in 1/4 Acre Kit. SPRAY IRRIGATION KIT / 40 mm / 1/4 Acre - Product Code: 1097. All the accessories required to connect Rain Hose is included in the Kit. Only PVC pipes are required. This product is a great boon for farmers. We recommend you to buy a SPRAY IRRIGATION KIT to understand about the KSNM Rain Hose and the associated fittings better by installing in a small area. We are confident that you will be convinced and go for a bigger area.

Track Order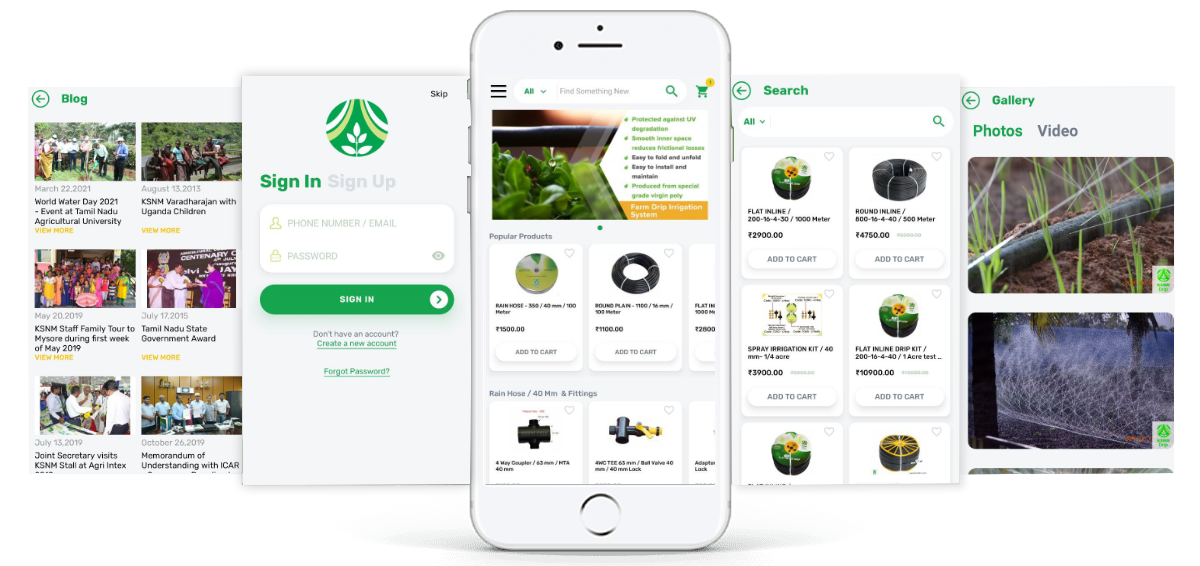 Introducing KSNM Drip's Mobile App
Available In Play Store
Through our app's convenience, start enjoying easy access, better experience and simple payment process. Download our App and begin your cart buying right away.
Download